Latest News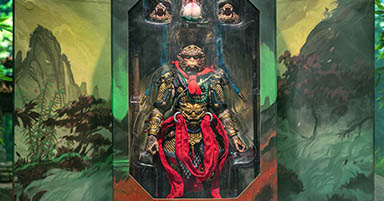 Announcing the Figura Obscura: Sun Wukong, The Monkey King figure
Sun Wukong is the studio's most detailed and ambitious Figura Obscura release to date. Featuring newly sculpted parts throughout the Monkey King figure, along with a host of character-specific accessories, premium soft goods, and the stunning packaging and artwork the line has become known for.
Published on 05.13.23
Read more
---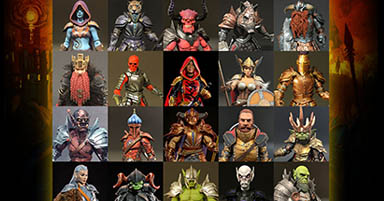 May is All Stars 6 Voting and Legion Builder Month!
All Stars 6 list of combatants revealed - plus Deluxe Legion Builders on sale for May!
Published on 05.01.23
Read more
---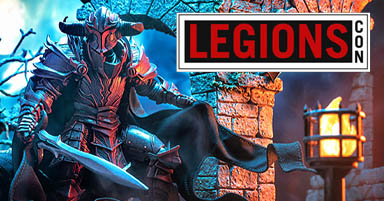 The Blood Armor is Back at LegionsCon 2023
Four Horsemen Studios is excited to reveal the LegionsCon 2023 Day 1 show figure – introducing Vorgus Vermillius 2!
Published on 04.19.23
Read more
---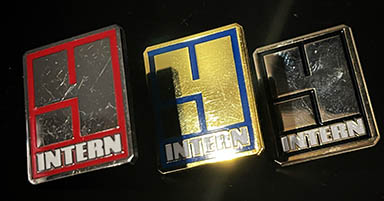 The Lottery for our "Intern for a Day 2023" Event is Now Open
Our mega-popular event returns for the third year in a row as part of an epic weekend of festivities and fun!
Published on 04.10.23
Read more
---
From the Blog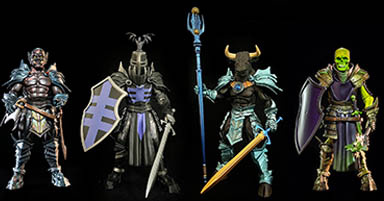 Lore of Mythoss: The Covenant of Shadow
In this article, we will explore this gathering of the four evil factions of the Realm, including an exclusive look at an excerpt form the upcoming book, "The Rise of Dark Four, Volume 1."
Published on 06.01.23
Read this full article
---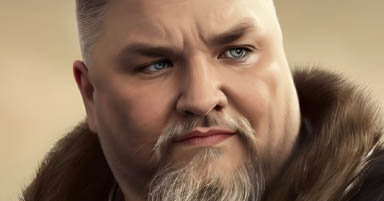 Customizing Corner: Curtis Akerman
Art by Akerman's own Curtis Akerman taks about his journey to Legions collecting and customizing!
Published on 05.23.23
Read this full article
---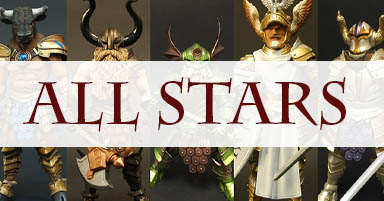 What is a "Mythic Legions All-Star"?
A detailed history of the the Mythic Legions: All-Stars voting process, and a look at the warriors who have been named a Mythic Legions: All-Star!
Published on 05.04.23
Read this full article
---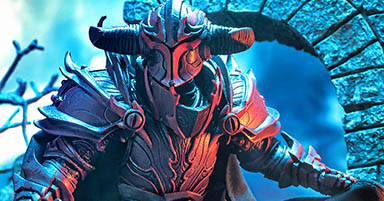 Figure in Focus: The Blood Armor, Vorgus Vermillius
Illythia's Champion, or the Brood's curse? This article looks at the cursed armor that turns the wearer into the warrior known as Vorgus Vermillius.
Published on 04.20.23
Read this full article
---
Release Status
Upcoming Events