News Update
NOTE: Information updated on 01/01/23
The Mythic Legions: All Stars Trolls have arrived – yet there is something missing from these massive monsters. If you preordered figures from the Mythic Legions: All Stars Trolls wave, please read on.
Like the previous two trolls released as "All Stars", the Ice Troll 2 and Brontus 2 were meant to come with 2 heads each – the original head the first releases came with, as well as a new head painted to match the figure. Unfortunately, a mistake was made during production of these latest Trolls, and we did not catch it until the shipments arrived in our warehouse. Both the new Ice Troll and the new Brontus arrived with ONLY their new heads (as seen in the image below) and not their original ones also included in the package.
We have been in touch with our factory in China and those missing heads are already starting to be produced. We expect that they will be done and ready to ship to us shortly after the New Year. To be clear – everyone who ordered these Trolls WILL get both heads! It will just take a little more time than we expected.
The question then became how do we proceed with the shipment of Trolls we now have in hand. Rather than hold everyone's Troll orders for months waiting for the heads to arrive, we have decided to ship all StoreHorsemen.com preorders out as is. We will then send the second heads on their own, at no additional cost to customers of course, once they are received. This is not an ideal situation for the studio or for our fans, but the situation being what it is, we do think this is the best solution to get those fans their toys.
Thank you all for your continued support of our company and our products and your patience as we work to get this problem resolved.
Additional information:
As you can see in the image below, fans will actually be getting a replacement of BOTH heads for their All Stars Trolls (plus the chain from Brontus). This is because the heads that shipped on the Trolls had the "harder" inner neck ring that the original Trolls had. Those heads were not meant to be easily swappable, and we softened that ring on the Trolls that came out in All Stars waves to make those head swaps easier. The two replacement heads you will get both have the softer rings, so once you remove the existing head (we will post a tutorial on how to easily do this soon), you can use these replacement heads to pop and swap as you see fit! Below is the package that "All In" buyers will get. Those who only ordered one of the Trolls will get a package with just those heads included.
These replacement heads should start shipping to fans in late February. Our Approved Retailers should begin shipping their orders in March, and they will have the heads to ship with the Trolls at that time.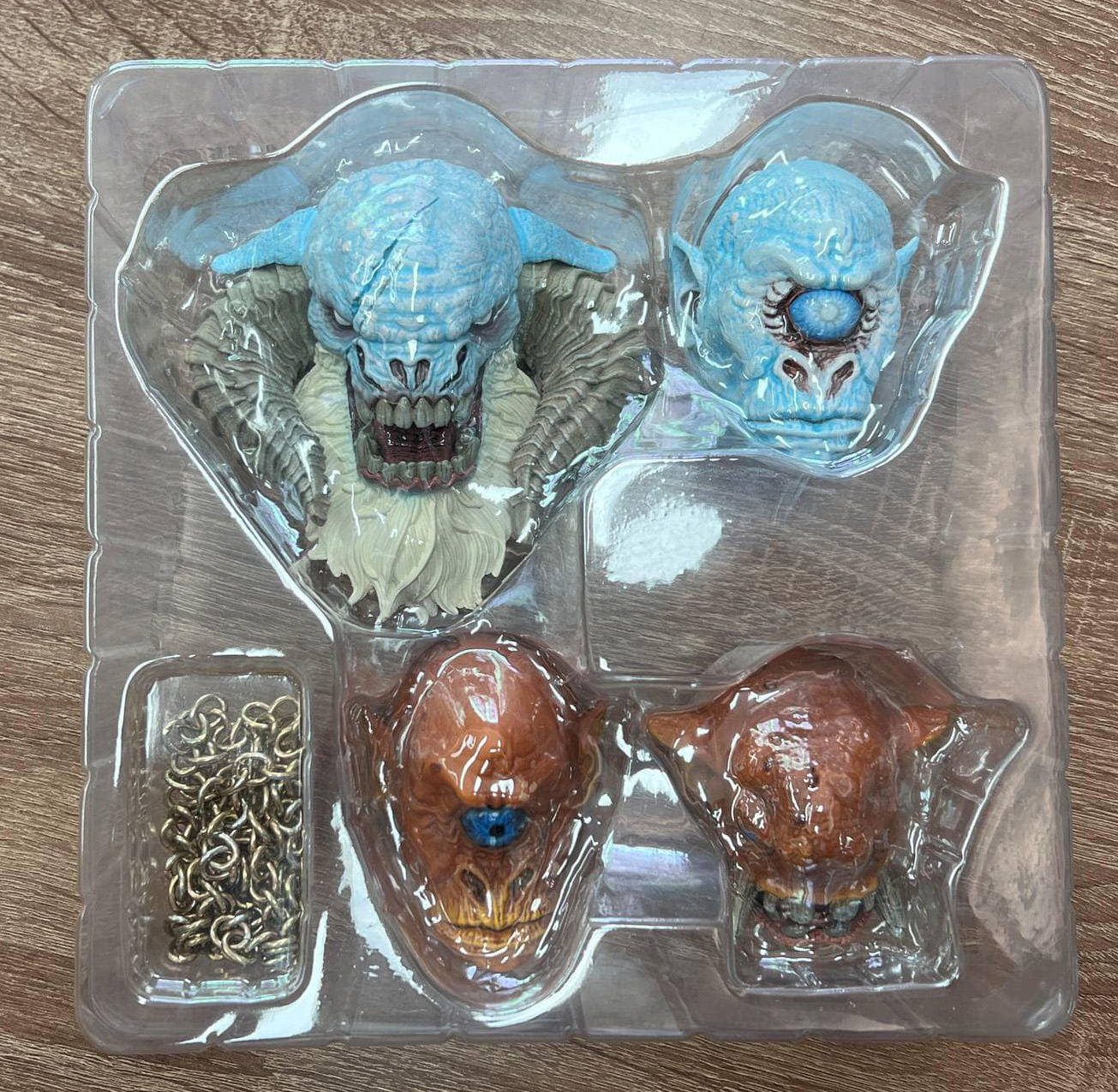 Published on 12.21.22