News Update
The replacement heads for the Mythic Legions: All Stars Trolls wave are arriving at our warehouse this week! Once those items are offloaded, we will begin getting these heads out to StoreHorsemen.com customers who placed preorders and whom have already had their Trolls shipped to them.
As a reminder, those who placed an "All In" order for Trolls will get a single blister package that contains 4 total Troll heads – two each for the Brontus and 2 each for the Ice Troll. This was done so that the more easily "swappable" inserts would be included on these Troll heads. The gold chain for Brontus will also be included in this package.
For those who ordered single Trolls, you will receive a blister package with only the heads for that Troll. The single blister for Brontus figure will also include his chain.
For those who ordered the All Stars Trolls from our Approved Retailers, street date for their shipments is next week – March 10th! They will also have the replacement heads in hand so they can ship those at the same time as their Trolls preorders.
For International customers (other than Canada), the factory added the heads into the Trolls packages, so those shipments will only include the two correct heads and they will be in the package as originally intended.
To swap the Troll heads, we suggest using heat from a hair dyer on your existing All Stars Troll. This will soften the plastic and allow you to pop the existing head off. Once that is done, you can easily swap on any of the newly included heads. The new heads include neck posts, so if your existing neck post pops out when you remove the old head, you can just pop the new head/neck post into that already heated body. If your existing neck remains intact when removing the first head, simply remove the neck post from the new head you wish to use and pop it onto the existing neck post already inserted on the figure. With these new heads, you should be able to pop them on and off easily going forward.
Thank you all for your patience as we worked to fix the issues with the All Stars Trolls heads. These will be in everyone's hands soon so you can fully enjoy these massive monster of Mythoss!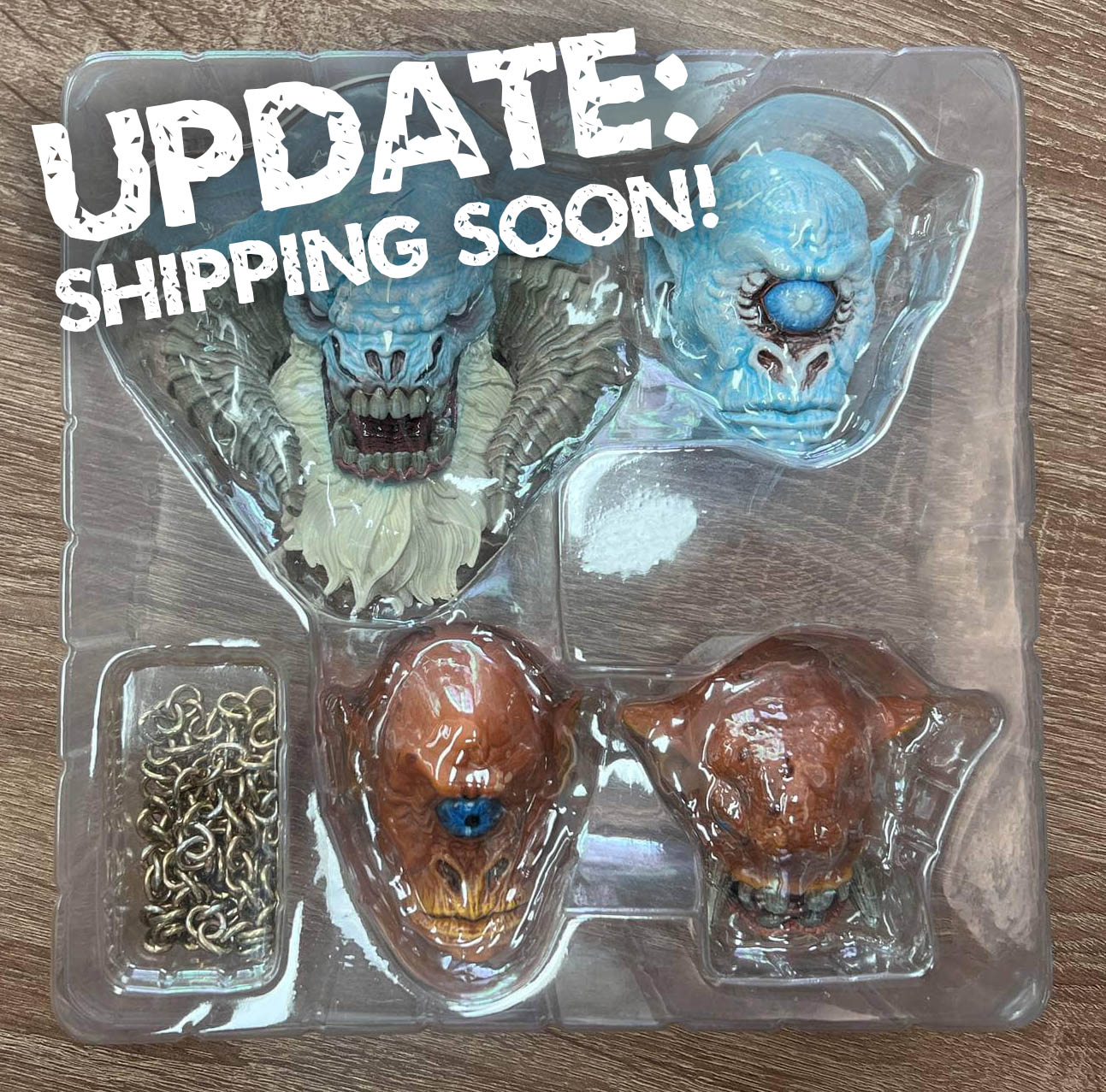 Published on 03.01.23