News Update
Four Horsemen Studios is excited to unveil a project that has been in the works for some time now and is finally ready to see the light of day – our "Cosmic Legions: Gravenight" collaboration with artist Tom Whalen.
Tom is a designer/illustrator who has worked with brands such as Coca-Cola, Lego, Lucasfilm, Marvel, Target, and Hasbro. We have been a big fan of Tom's work and illustration style for some time, so when we found out that he was also a Legions fan, we were excited for the possibility of doing something together!
Connecting with Tom and discussing possible collaborations, the idea we decided to move forward with was some "in world" promotional posters advertising the "fights" that would be seen in Hvalkatar's arena. Tom designed a pair of posters which were meant to be displayed side by side. The first one featured Kraggnar as the main character, while the second poster focused on the newly revealed Kanoxx Vull! The final artwork from this collaboration can be seen below.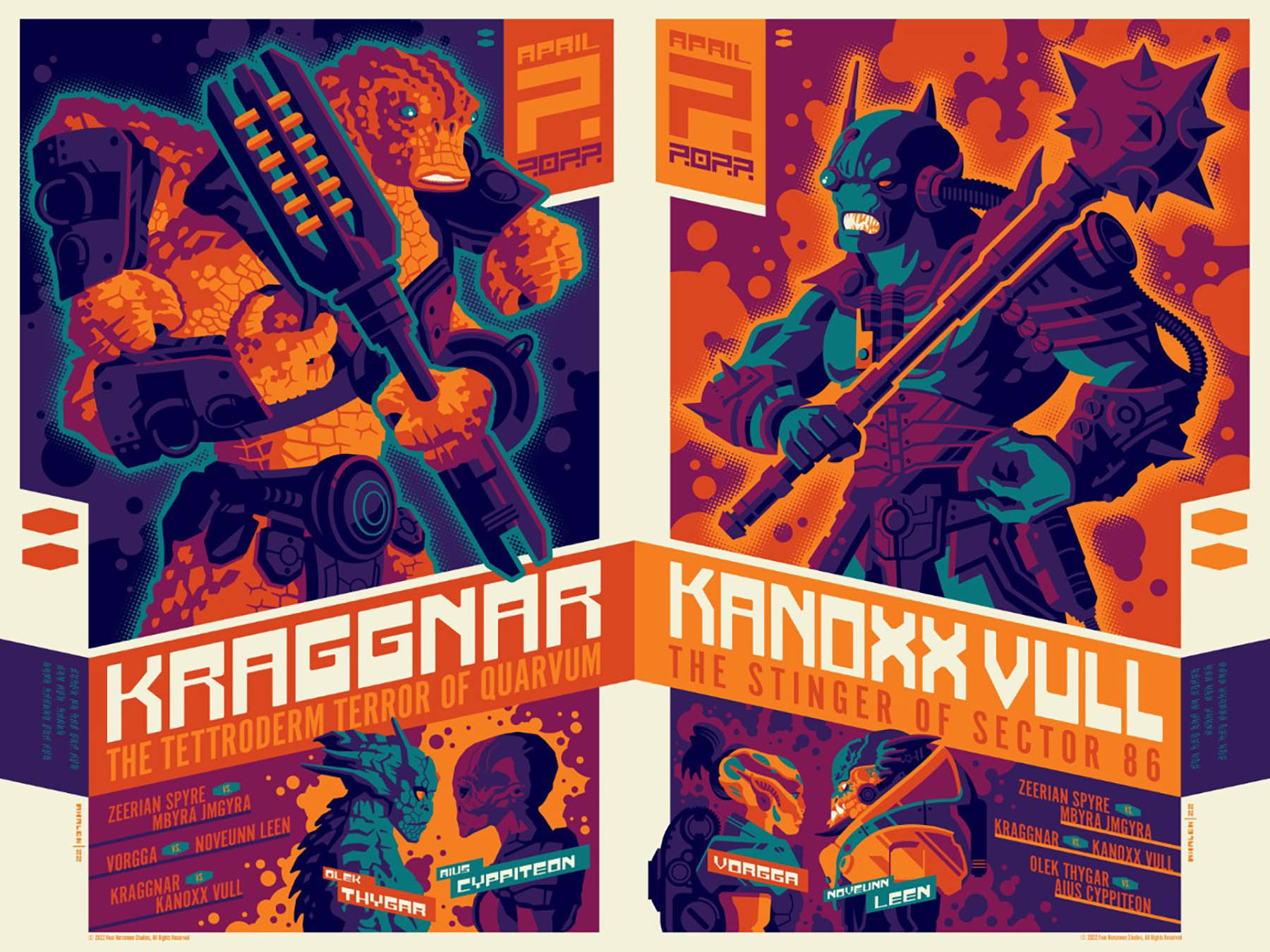 With the incredible level of enthusiasm we have seen for Cosmic Legions and for the Gravenight wave, we have decided to use this artwork in some really exciting ways, giving fans some Cosmic Legions products that they can get their hands on immediately!
First off, we will be offering a very limited run of screen-printed posters featuring this artwork! Each of these posters measures 12" x 18", which means the pair of them will be 24" x 18". These will be sold in sets of 2, and we will also have a super limited number of them offered as uncut sheets! The prints will be offered for $50 a set (plus shipping) and they will be sold this coming Saturday (5/14) at 11am EST on StoreHorsemen.com. These prints are IN STOCK items and we expect to ship all orders for them quickly, making these the first Gravenight items you will be able to get in hand!
In addition to these screenprints, our partners over at Retro Rags will also be offering this artwork as a run of t-shirts! There will be 2 designs available (one for Kraggnar and one for Kanoxx) with 3 color options on each shirt. Shipping on these shirts, and other Legions gear from Retro Rags, typically happens within a week or placing your order. The sale for these shirts also begins this Saturday, 5/14 at 11am, and these shirts will be up at www.RetroRagsLimited.com/gravenight.
Thank you to all our fans for their enthusiasm for Cosmic Legions and the Gravenight wave. For anyone who missed out, that wave is now available for preorder from our Approved Retailers, while these exciting products featuring our first, but definitely not our last, collaboration with Tom Whalen will be available for sale this Saturday.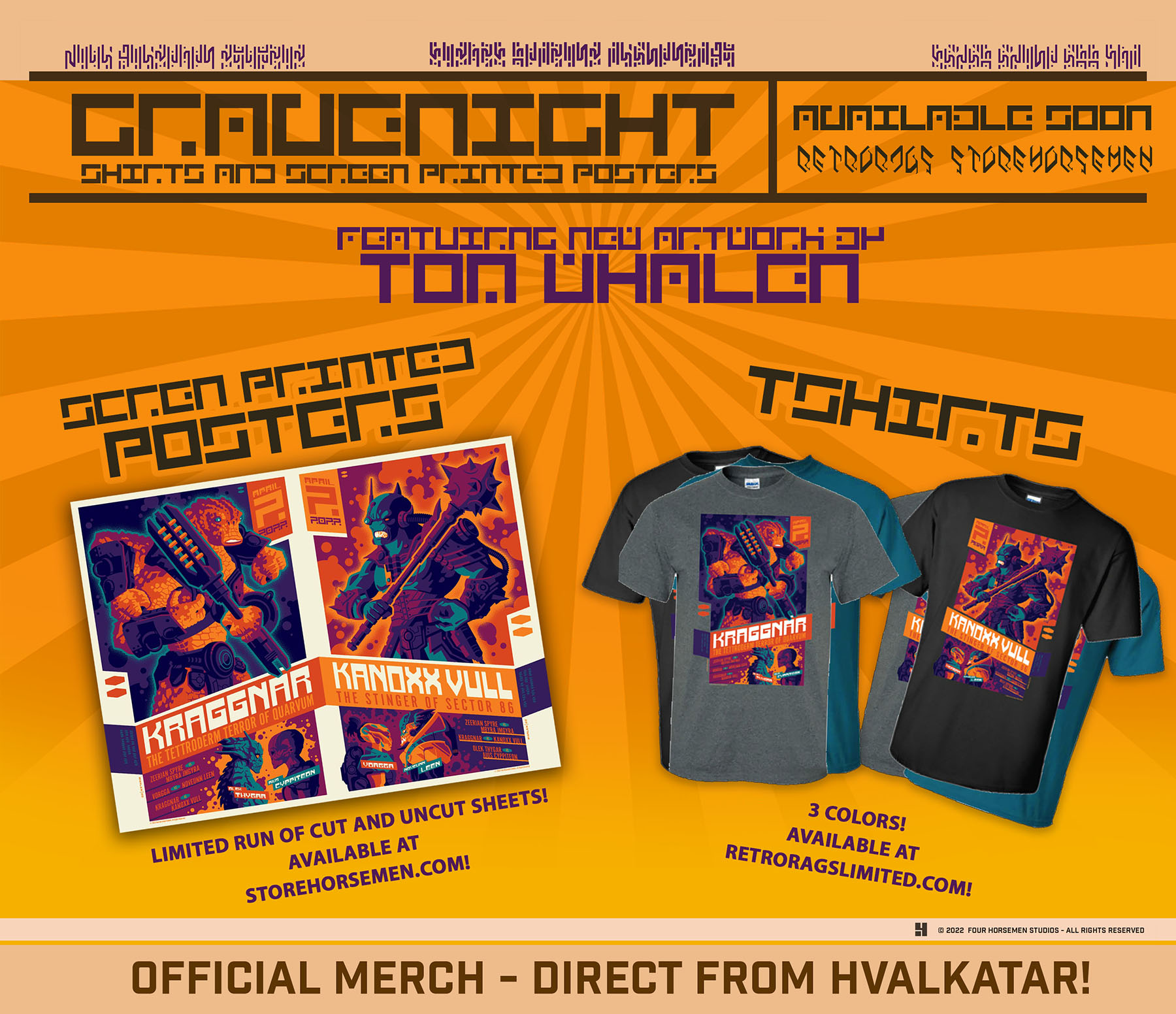 Published on 05.09.22