News Update
In December 2021, Four Horsemen Studio surprised figure fans with the release of a brand new figure line called Figura Obscura! Drawing inspiration from sources including legends, mythology, literature, world cultures, holidays, and much more, the inaugural release in this new line was the Yuletide Demon known as Krampus. An immediate hit, the entire run of that Krampus figure sold out online in just a few hours, and it remains a desirable and sought-after collectible figure.
Today, the second surprise figure drop in the Figura Obscura line was released by Four Horsemen Studio – and it is none other than the Headless Horseman!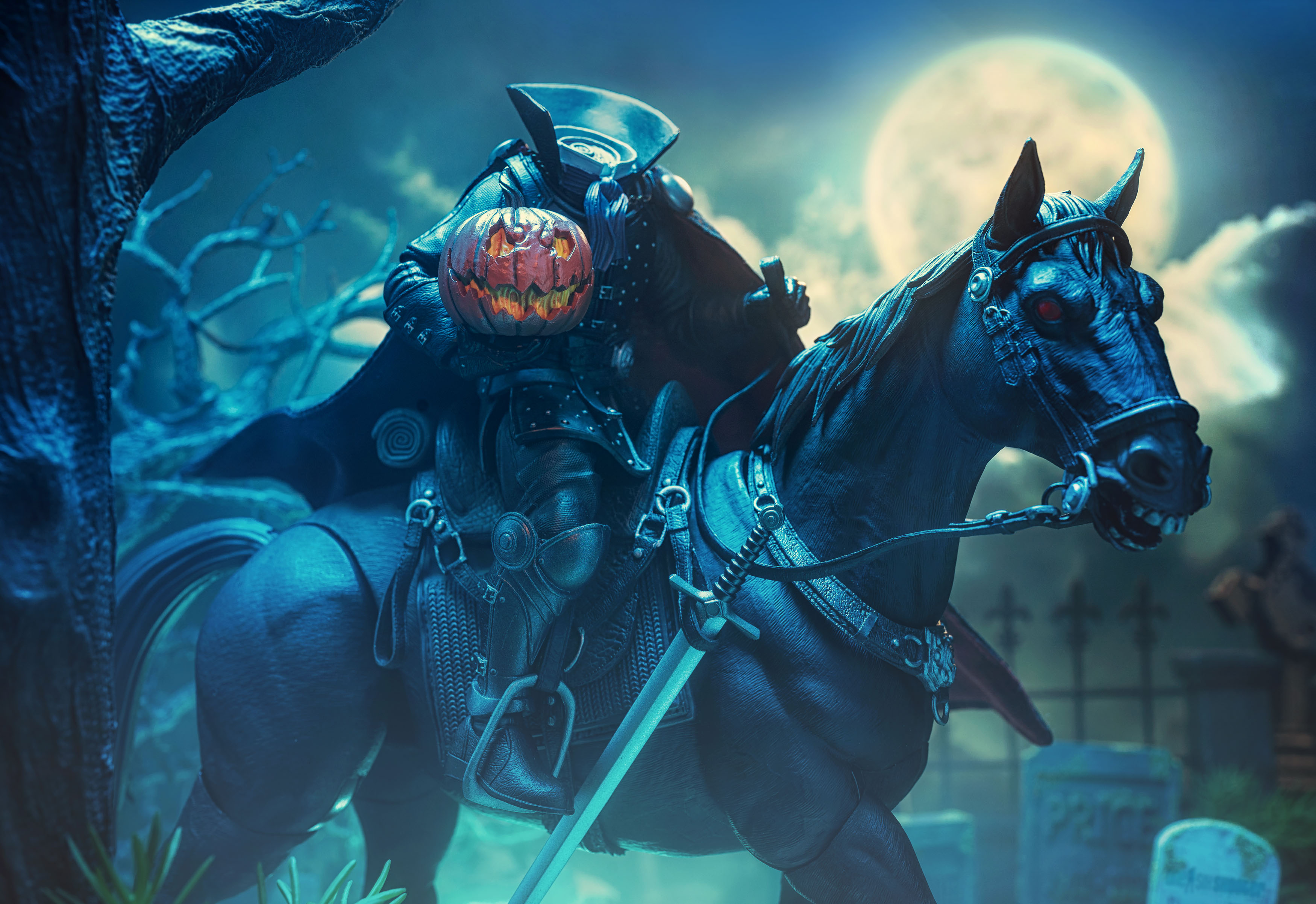 This 2-pack set features the Headless Horseman himself, as well as his mighty black steed! The Horseman figure includes a large, fully wired cape for posability and he can be displayed without his head (but with the remains of his severed neck showing) or with one of the two pumpkins that come in the set! Those pumpkins can also be displayed in the figure's hand, and he includes a brand-new hand with a peg in the palm made to hold the pumpkins firmly in place.
One of the coolest things about this new set is the stunning artwork that graces the package. Illustrated by the studio's regular artist, Nate Baertsch, every inch of this deluxe package features this incredible artwork, including the magnetic front panel which can be used as a figure backdrop for photos and display.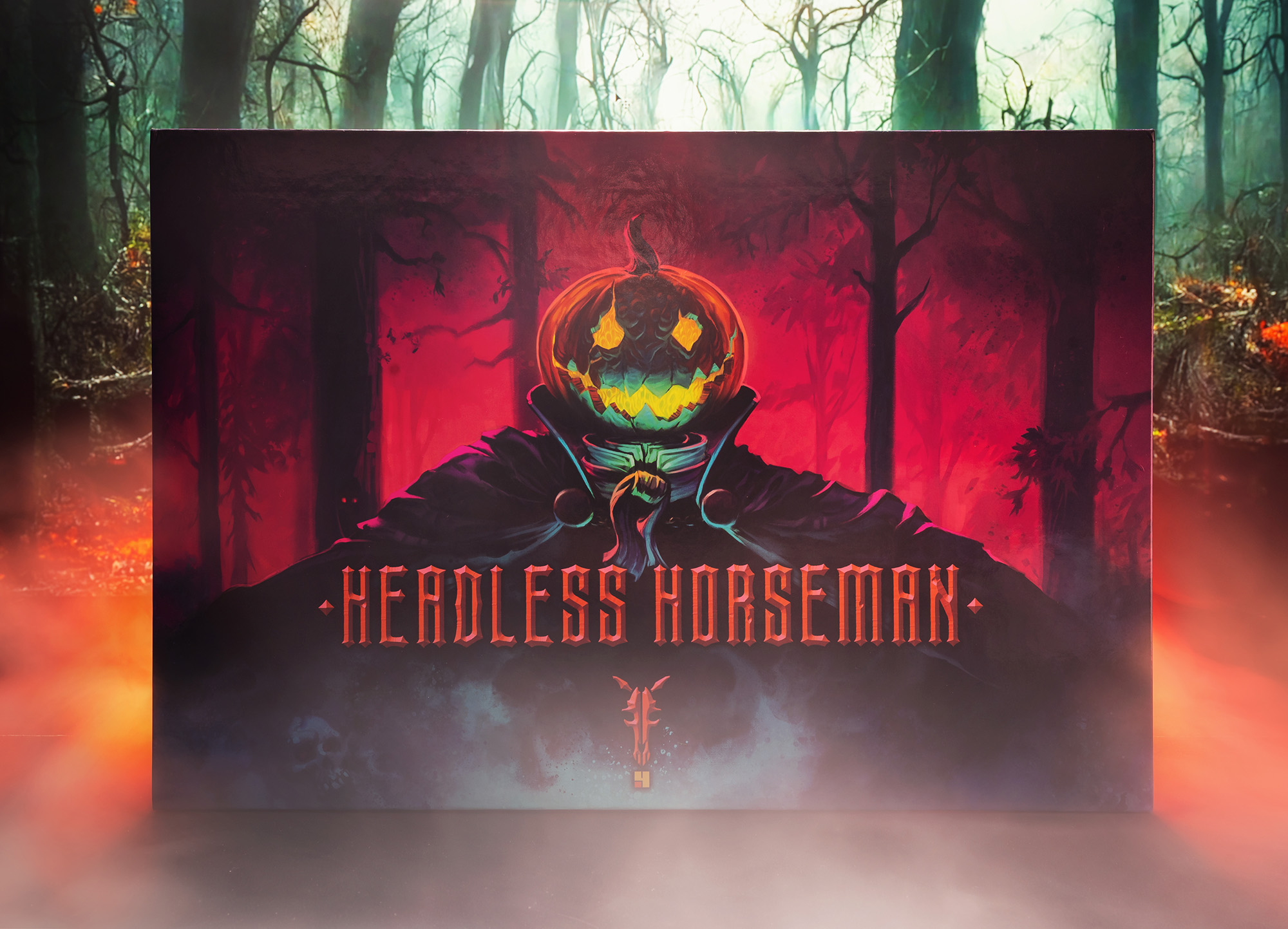 The Figura Obscura: Headless Horsemen figure is available exclusively from StoreHorsemen.com. It is a limited-edition release that went up for sale at 9am EST on 10/1, with a second sale drop planned for later that evening at 8pm EST. This item is being offered as an "in stock" item which is ready to ship, ensuring that fans will have these in hand for Halloween! Each set is $120 (plus shipping and tax where applicable). In addition to the figure set, pins and mugs featuring this new artwork are also available from the studio, and t-shirts of the Headless Horsemen art are being offered by the studio's official licensor for apparel, www.RetroRagsLimited.com.
To learn more about Figura Obscura, visit www.SourceHorsemen.com/Figura-Obscura
Published on 10.01.22