News Update
You've asked about the next Mythic Legions: All-Stars wave and waited patiently for news on it – and that wait is now over! Starting today, Friday, January 10th, the polls are open for fans to vote for their choices for Mythic Legions: All-Stars 3! This vote will be a little different than our last All-Stars vote, so here's what you need to know.
First off, to cast your votes for Mythic Legions: All-Stars 3, you MUST be signed up for our newsletter, Four Horsemail by visiting StoreHorsemen.com and scrolling to the bottom of the homepage. The form to sign up for the newsletter is there.
If you are already signed up, you have nothing else you need to do right now. If you were signed up for that newsletter as of today, you should have received an email from us on behalf of SurveyMonkey with a link to cast your votes. You can only vote once, so make sure you think carefully before submitting your choices! The email sent around 2:45pm, so if you do not see it in your email Inbox, check your Spam folder in case the email went there by mistake!
As for the characters you will have to choose from, we have selected 18 figures to be part of this vote. You will be able to choose up to 4 of them. When you see the choices, you will undoubtedly notice that some key older characters and Legion Builders have been excluded from this vote. Don't worry, while those characters are not eligible for All-Stars 3, we do have exciting plans for many of them that will allow you another shot at those characters in the future!
Voting on All-Stars 3 will remain open for 2 weeks. The polls will close on Friday, January 24th. Once the fans have spoken, we will tabulate the results and the TOP 4 figures with the most votes will make their way into Mythic Legions: All-Stars 3!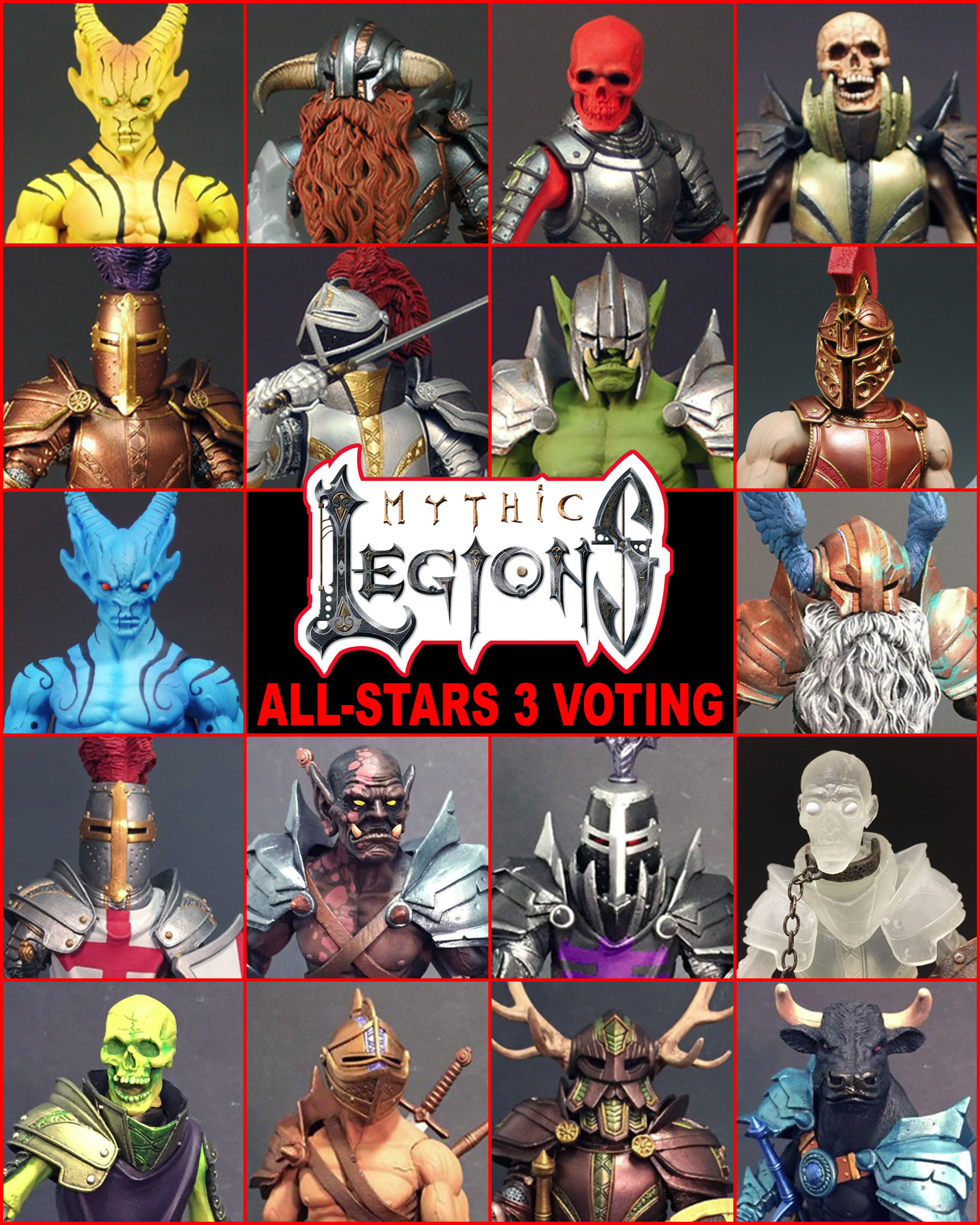 Published on 01.10.20