News Update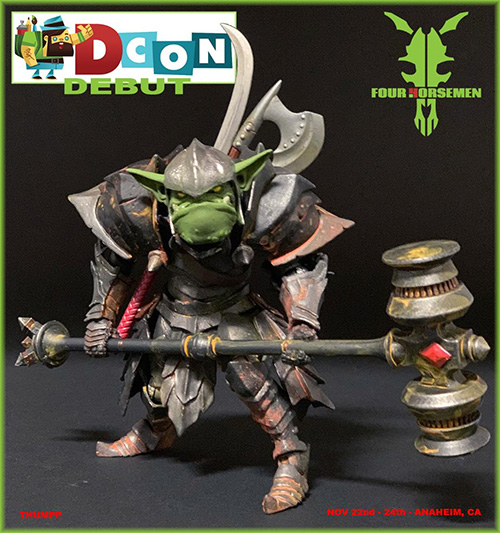 This weekend, Four Horsemen Toy Design Studios are traveling out to the west coast to Anaheim, CA from Fri., Nov. 22nd through Sun., Nov. 24th to make their first appearance at DesignerCon!
Be sure to drop by booth #3027 so you can chat with the guys from Four Horsemen Studios and pick up their DesignerCon debut figure - Thumpp - from the upcoming Mythic Legions: Wasteland wave for $40.00 each.
Also appearing as a special guest at the Four Horsemen Studios booth is longtime lead designer at Mattel, and more importantly a long time friend of the guys at Four Horsemen Studios – Ruben Martinez! Ruben will be there displaying and selling some of his incredible artwork, and if you ask nicely, you might even be able to get him to do a sketch for you. To check out some of Ruben's fantastic work, just pop over to his DeviantArt page.
For more information about DesignerCon, including an incredibly informative floor map, just go to www.DesignerCon.com
Published on 11.19.19