News Update
Following the "surprise drop" process that they have used for previous Figura Obscura releases, Four Horsemen Studios have just released the latest figure in the popular Figura Obscura series – introducing Sun Wukong, the Monkey King.
Sun Wukong is the studio's most detailed and ambitious Figura Obscura release to date. Featuring newly sculpted parts throughout the Monkey King figure, along with a host of character-specific accessories, premium soft goods, and the stunning packaging and artwork the line has become known for.
While previous Figura Obscura characters have had a very holiday-centric theme (Krampus, Headless Horseman, and Father Christmas), Sun Wukong draws inspiration from a very different place – a traditional Chinese folk novel titled "Journey to the West." Being able to create figures inspired by different cultures and sources of inspiration is an important part of the Figura Obscura idea, and the Monkey King release really shows the potential for this line of collectible action figures.
The Figura Obscura: Sun Wukong, the Monkey King figure is available for order exclusively from StoreHorsemen.com for $60. As they have done with previous Figura Obscura sales, the studio has made a fixed number of these items available for sale during two separate sale drops on Saturday, May 13th 2023 – one at 9am EST when the surprise figure was fully unveiled, and a second drop with all the same items at 8pm EST that same day. This duel-drop process allows fans across the country, and across the world, a chance at this new Figura Obscura release.
The Figura Obscura: Sun Wukong, the Monkey King figure will begin shipping to customers at the end of June through the end of July. All figure photos courtesy of Trevor "One-Six Shooter" Williams. For further information on Figura Obscura, the Monkey King figure, and Four Horsemen Studios visit sourcehorsemen.com/figura-obscura/monkey-king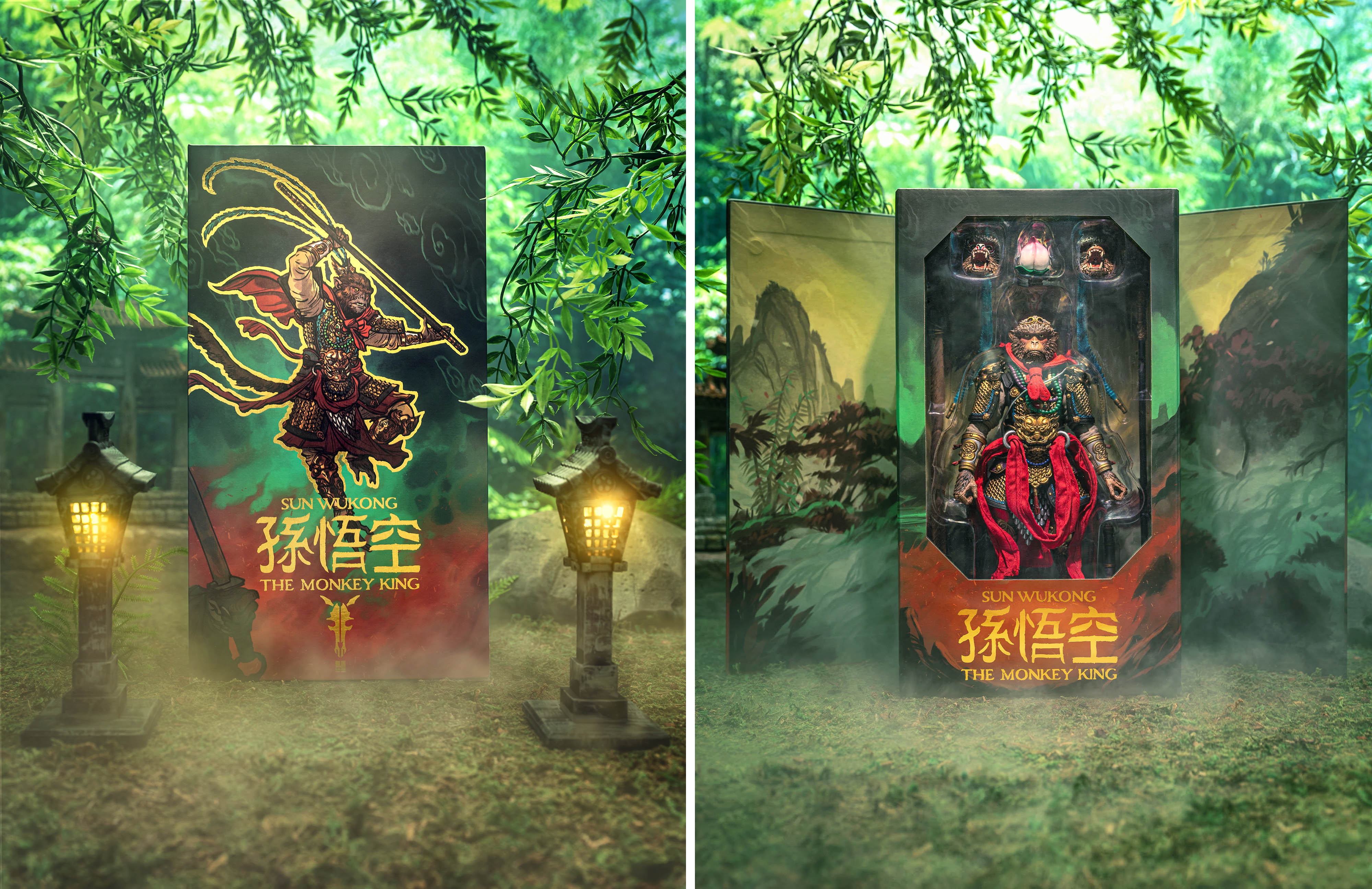 Published on 05.13.23