News Update
The ground shakes and the Legionnaires turn their attention to the sound, knowing that only one beast is capable of such thunderous footsteps! The TROLLS are coming back to the Realm of Mythoss!
Since we first began releasing Legions figures, we've tried to always be flexible and willing to adjust plans based on things we cannot control (shipping delays, global pandemics) and things that we can – like responding to fan feedback. We see the comments and always consider fans in the decisions we make – and sometimes their feedback and responding to what fans want causes us to have to adjust our plans a bit. This is one of those times.
As we announced a few weeks ago, our next planned preorder wave was slated for July. This is the wave that will include the winners of the Mythic Legions: All Stars 5 vote. The last few All Stars waves have also included a reissue of one of our popular Troll figures, and many fans expected that this one would follow that same pattern. As we began assembling this next wave comprised of All Stars winners, Power-con figures, and some brand new items that will be included, we realized that the wave was getting a bit too large and expensive. Cuts needed to be made to bring this offering down to a reasonable size, and the Troll addition was at risk of being cut.
We know fans have been really looking forward to the next reissued Troll, surmising that the mighty Brontus would be next in line for the All Stars treatment, so we really did not want to bypass that release. We basically had two options – 1. Rerelease the Troll early to separate it from the next preorder wave, or 2. Push the reissue of Brontus back to sometime in 2023. We knew fans would not want to wait that long to have a chance to secure the arena troll, so we have decided to adjust our plans just a little and offer the "Mythic Legions: All Stars Trolls" mini-wave starting on Friday, May 27th at 12:00pm EST.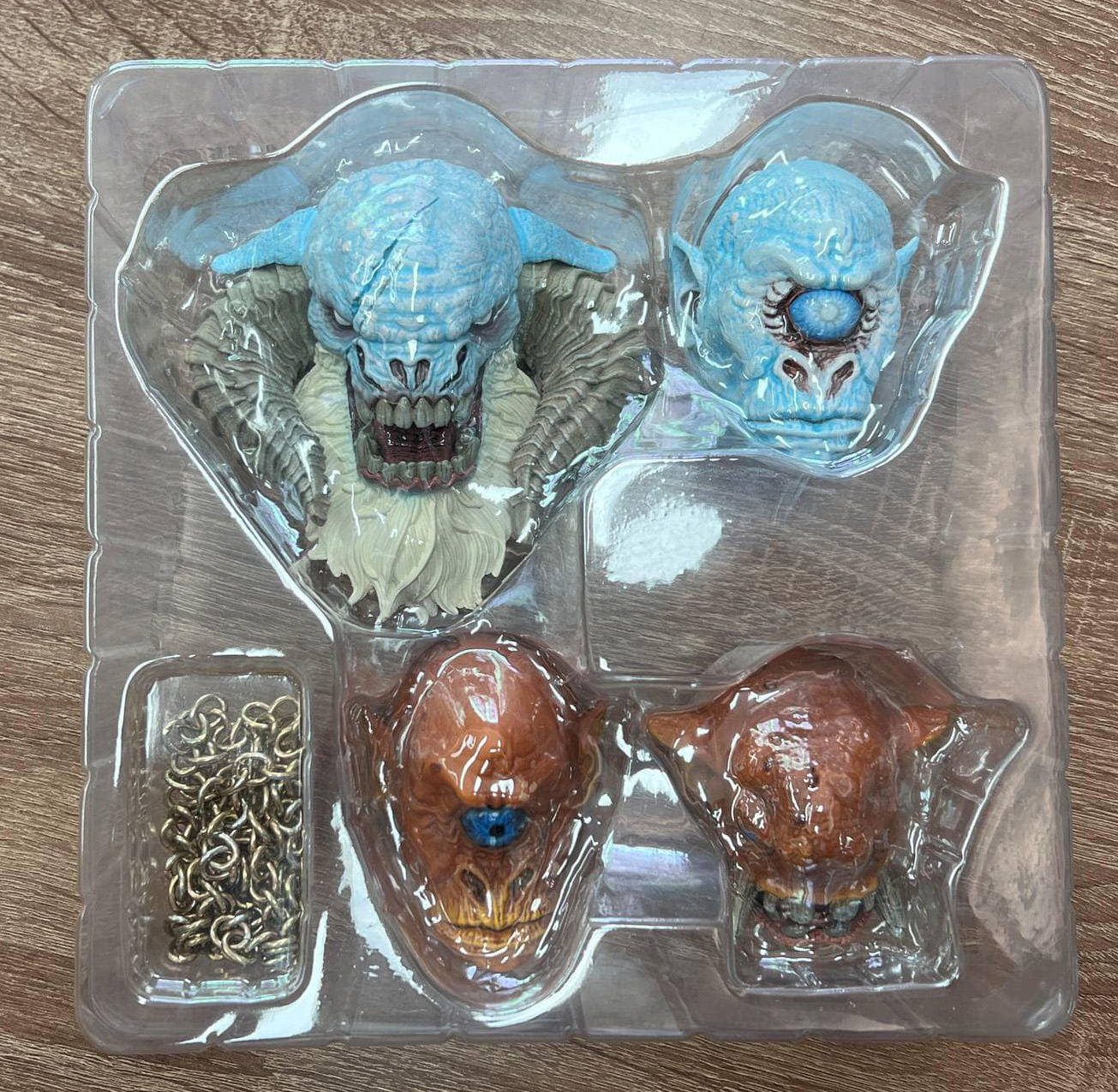 This will be a preorder wave, and it will not only include a reissue of Brontus, but to make sure the arena troll is not lonely, at the same time we are also reissuing the final troll yet to become and All Star – the popular Ice Troll! Like the previously reissued All Star Trolls, these two new releases will also include secondary heads! Brontus will come with his original head, plus a repainted version of the head first offered with the Stone Troll, while the Ice Troll will come with his original head and an icy-deco version of the one-eyed Brontus head (which looks incredible in Ice Troll colors)!
These figures will be available individually for $110 each (plus shipping), and we will also offer them as a pair for the "All In" price of $200 (plus shipping).
The preorder for "Mythic Legions: All Stars Trolls" will run from 5/27 at 12pm EST until 6/26 at 11pm EST.
In addition to this rerelease of Trolls, our partners over at RetroRagsLimited.com have also decided to unveil a pair of brand new Troll shirts in honor of this new wave! You can see the design for the Ice Troll shirt below! These shirts will also go on sale this coming Friday (5/27) at 12pm EST.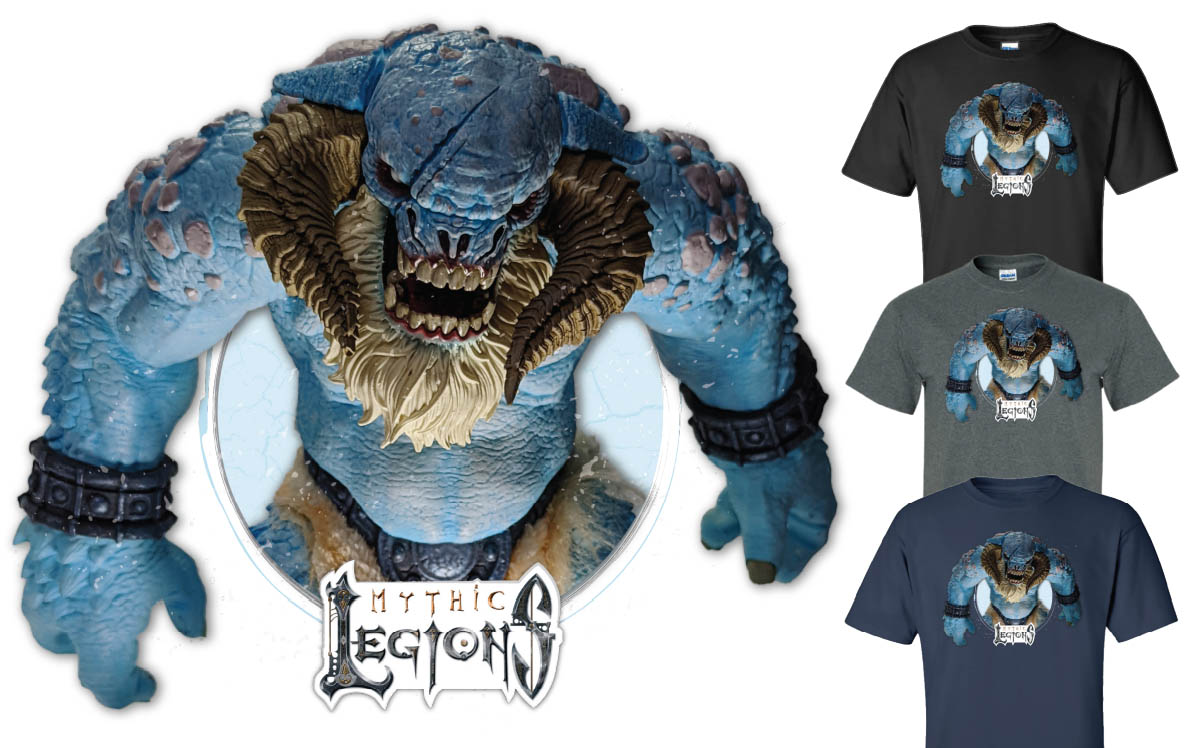 So, what does that mean for the wave containing the All Stars 5 winners? That preorder will still be at the end of July. Look for more details on that wave, including the announcement of which All Stars were crowned as champions and what other new figures will be joining those All Stars, in the weeks leading up to that preorder sale!
Published on 05.23.22