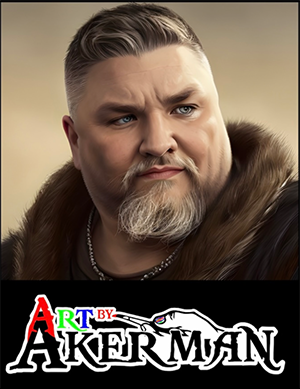 Introduce yourself and let readers know where they can see your work.
Hello all, my name is Curtis Akerman. I'm married with 6 kids ranging from 16-30 years old. I work from home which gives me a favorable work life balance and the ability to work with my customs.
Most of my customs are posted on Instagram @art_by_akerman which is a name my friend Len gave me because my wife also helps me with soft goods and dios. I am part of Wolf King Customs as an Admin for The Wolf Den Facebook group and the Wolf King Customs YouTube channel. If that's not enough Curtis for you, I do a weekly YouTube show called Shooting the Shelf on the Just Shelve It YouTube channel with my buddy Jesse Arnold.
How long have you been customizing action figures?
Before I joined the Cabal I did a small amount of restoring and customizing with vintage Masters of the Universe. I'd say I've been customizing for around 5 years total but it really picked up when I got into Mythic Legions.
What got you into Mythic Legions?
I was listening to a podcast called Podcasters of the Universe with Jeremy DeWitt and Steven Bushotee. It's a great Motu podcast that I have loved for years. They went live on Facebook and showed the Lord Draguul figure and I fell in love. I reached out to Steven after the show to talk about it and he told me he was going to send me one. It was totally unexpected and really cool of him to do. When I got that figure in hand it was game over for me. I was all-in on every wave after that. I've also tried to pay it forward by sending out figures to people that express interest in Mythic Legions.
Do you have what you would call a signature custom, or any favorite customs you have done?
My favorite custom is my version of a tinker gnome named Tink Fizzlebottom. It uses the custom gnome feet from Jeremy Girard and Walter Demarco. Those parts create a new scale for your collection and allow you to do some unique customs that would otherwise not be possible. Tink also has an oversized robotic fist that is hooked up to a crystal powered mechanical backpack. His ingenuity and technical expertise allow him to be a formidable fighter on the battlefield despite his small stature.
What are your favorite kinds of Mythic Legions customs to do?
My favorite customs to do are part of the God's Fire Series which are created by Steven Bushotee and Emil Wickman and sold by Wolf King. Emil and Steven built out bios for each of the characters. I really enjoy reading those stories and then bringing those characters to life. With the knights I love painting crisp clean lines and details while incorporating soft goods and weaponry that I feel fits the character.
Also part of that series is the goblin family known as the Mudthumps. Those bios are very colorful and show that the family is both fun and deadly. I enjoy the fact that 2 people can read the same bio and when they make those characters they look completely different. It's fun seeing a person's interpretation and imagination.
Do you have any "wish list" character types or races that you would like to see from Mythic Legions, and which you would love to be able to work with as a customizer?
As an orc fan I would love to see more Shadow orcs. The only one in the line hasn't been available for a long time and I'd love to build out an army of varying shadow orcs.
What kinds of tools do you use your customs work, including paints and brushes?
X-acto Knife
Dremel
Heat gun
Blue tack
A wet pallet
Magnifying light with a moving arm
D'artisan Shoppe brushes for most painting
ZEM brushes for small detail painting
Testors 3 pack for dry brushing
For paints I use a variety of brands but if I can use SoFlat, that is always my preference.
What would people be surprised to learn about your customizing or collecting hobby?
I think people might be surprised to know that I really do like using soft goods on my customs and try to incorporate them when it makes sense for the character.
Any tips or suggestions for Mythic fans looking to start customizing?
Get connected to this community. The Cabal, the Wolf Den, Kings Under the Mountain, etc. These are great places to meet people that are quick to share techniques and tutorials for anyone getting started. Also start simple. Paint some rivets, trim, or even some dry brushing. Sometimes simple changes can make a huge difference in the overall look of a figure.
Final question - who is your favorite non-customized Mythic Legions figure?
Currently my favorite non customized figure in my collection is Vorthogg. I love the beard and the mix of new parts he came with. I can't even imagine customizing him.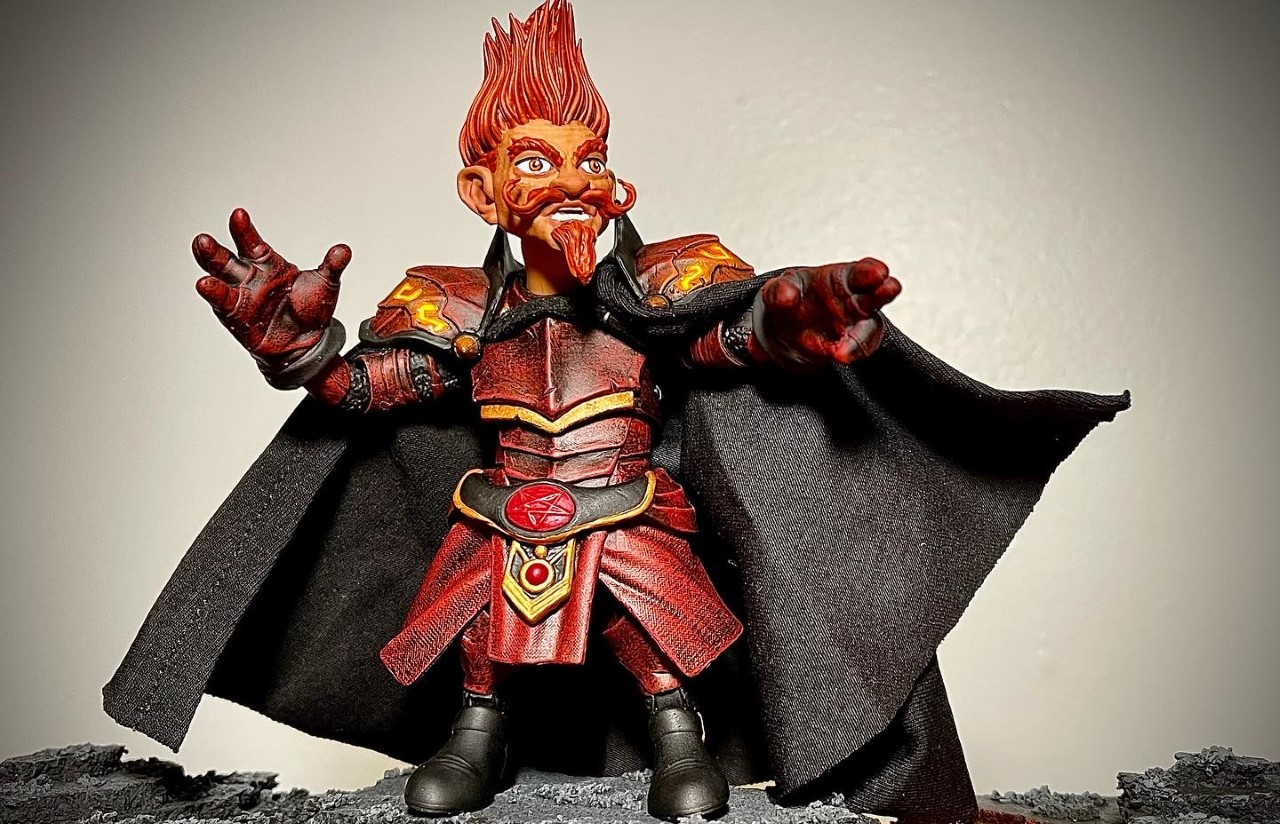 Published on 05.23.23