The team at Four Horsemen Studios are made up of some of the most incredibly creative individuals you will find anywhere. One of those creative indivduals is Vernon Gibbs II.
Vernon joined the studio's shipping team in a part-time role awhile ago. He has been a wonderful addition to our team, and his creative endeavors are the focus of this "Artist Spotlight" article!
Introduce yourself for those who may not know you!
My name is Vernon Gibbs II. I am a stay at home dad of 3 and I live in Bergen County, NJ. I previously worked at my alma mater, Columbia University, in Alumni Affairs. Before that spent 5 years in marketing at the NBA. When I am not helping out at Four Horsemen Studios, I substitute teach for elementary school age kids and have spent the last few years freelance writing for the Washington Post and a number of sites about being a dad. I have also written 2 children's books. In my life before becoming a dad, I was a big customizer of Marvel Legends, DC Classics and MOTUC.
Links to articles - https://cuzzosmedia.com/other-works/
Links to customs - https://www.figurerealm.com/customfigure?action=creator&id=2542
Tell us a bit about "I'm Dreaming of a Brown Christmas"
"I'm Dreaming of a Brown Christmas" is the second children's book my cousin Steve Gray and I have self-published. It is a beautiful re-imagining of the classic song "White Christmas" but as seen thru the eyes of a young African-American child living in the city. It celebrates all the shades of brown we see through the holiday season while embracing the diversity of the season as well because that reflects our own lives as authors. Our friends and family come from all backgrounds and we wanted that to come thru in the art and words.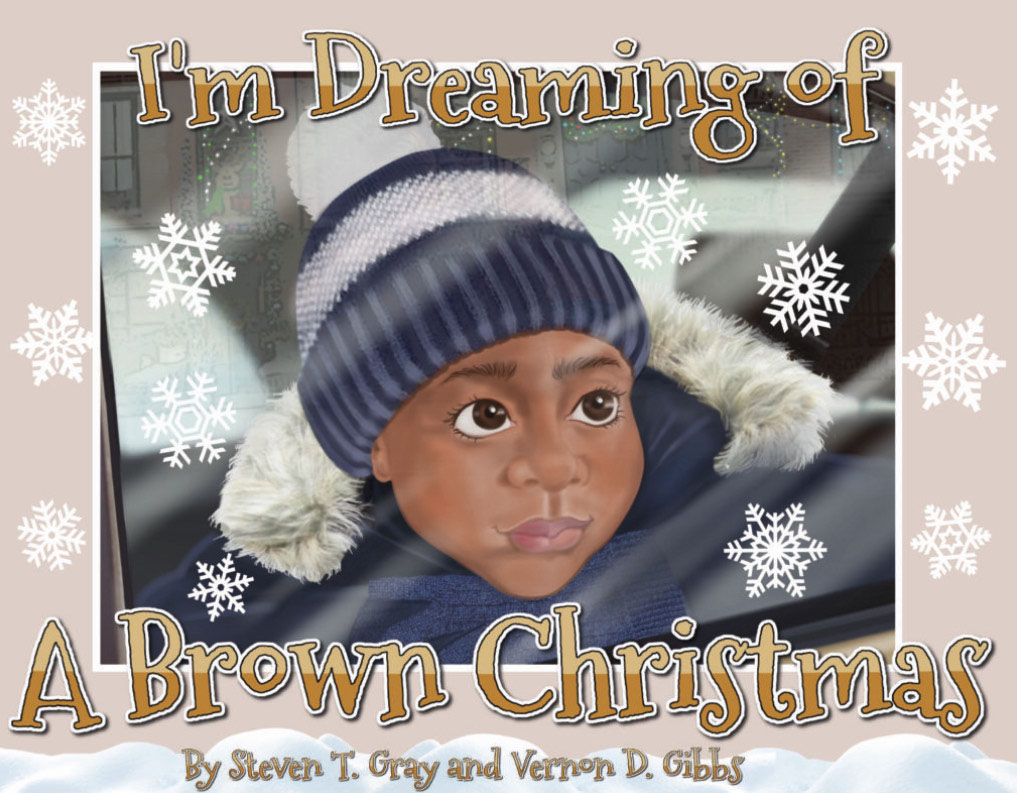 What made you want to write this particular story?
My cousin is a singer and was inspired one day while singing in the shower! He started re-writing "White Christmas" to focus on items that are shades of brown like fresh baked cookies, cocoa, a turkey hot from the oven and, most importantly, friends and family. Once he told me the idea, I thought it would make an amazing children's book, especially since there are so few Christmas books that feature black and brown faces in them.
A I helped him with the writing and he did all the art. Then we took a page from the Horsemen and ran Kickstarter! That helped us raise almost $11,000 in July of 2021 to help us get it printed and into people's hands by December.
Link to KS page - https://www.kickstarter.com/projects/552271/im-dreaming-of-a-brown-christmas

What other children's books have you written so far?
Our first book is titled "When Good Fruit Goes Bad" and it focuses on a grocer named Hank Huckleberry and how he has to overcome some bad fruit that are taking over his store. It has great lessons about eating healthy, creating less waste and knowing that you have value even with your bumps and bruises.
Link to book trailer - https://youtu.be/qBOGvXzzSOc
Steve and I have a list of 60+ book ideas, but not enough time to do them all. We do hope to do a follow up to Fruit sometime next year and maybe some STEM based books we have been thinking about too. We also want to find ways to get the Christmas book in more stores in 2023, and we have a few things in the works we hope will help us reach our goal.
What has the reaction to the books been like so far?
The reaction to both books has been amazing. We have been able to bring "When Good Fruit Goes Bad" to classrooms across the country on Zoom, in addition to in-person readings. "I'm Dreaming of a Brown Christmas" has been steadily growing since the Kickstarter and is now carried in several small bookstores like Little Boho Bookshop in Bayonne. We were featured on "Here and Now" with Sandra Bookman on ABC 7 and Barnes & Noble in Clifton, NJ will be having me in for reading and book signing on December 3.
But, the biggest surprise was having legendary actor Keith David, who you probably know as Goliath on Gargoyles, the animated Spawn, and The Princess and the Frog, record a reading of the book. He did it for the James M. Dixon Foundation, a NFP that raises money for Alzheimer's research. To have his voice reading our words just blew us away and to connect with a voice I know from so many shows and movies I grew up with was an honor.
Link to Keith David reading https://youtu.be/GevN2UOAib0

The Legions community is incredibly supportive, so where can fans help support this project and buy the book?
Fans can visit our website at www.cuzzosmedia.com for details on getting the hardcover or paperback edition of both our books and learn more about what we do. We are looking to create a lot more original content and help other bring their projects to life thru art, animation and more so they can always drop us an email at cuzzospublishingandmedia@gmail.com .
How about you as an author? Is there a website or social channels where people can follow to learn about future project?
You can follow us on Instagram at @cuzzosmedia and @coolminivandad for updates on everything we are doing and future projects we have in the works and visit www.cuzzosmedia.com to learn more about us.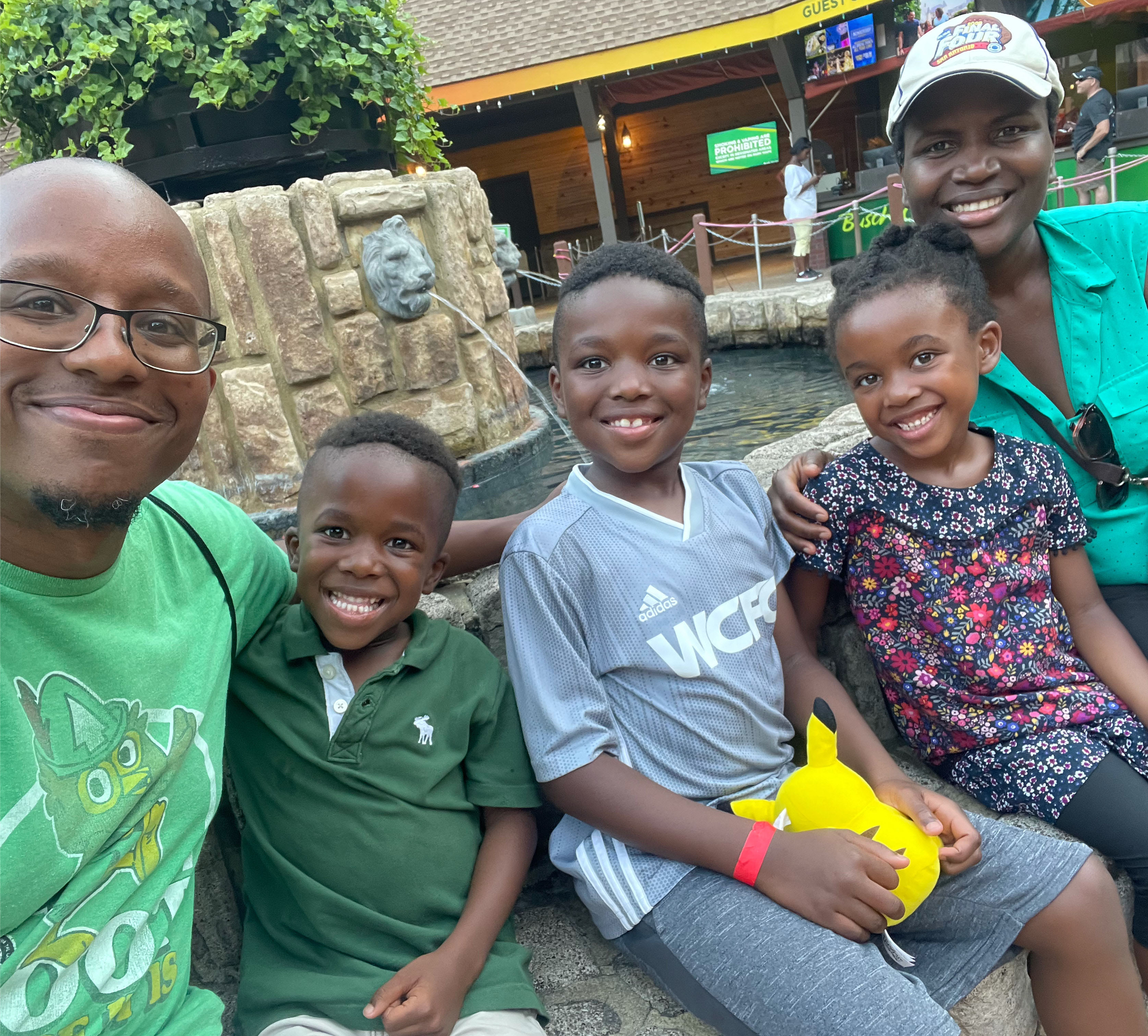 Published on 11.30.22