Latest News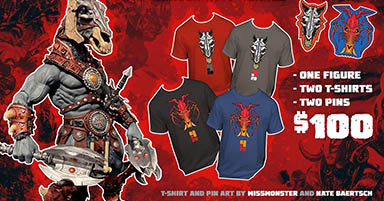 FOUR HORSEMEN 20TH ANNIVERSARY BUNDLE!
This special Four Horsemen 20th anniversary bundle will only be sold directly and exclusively through Store Horsemen!
Published on 06.26.20
Read more
---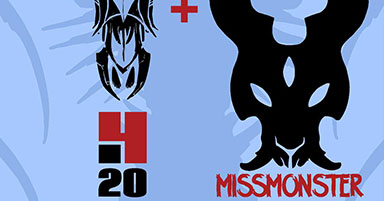 Four Horsemen and Miss Monster
Four Horsemen Toy Design is incredibly excited to announce that we've embarked on a couple of collaborative projects with the astonishing Melita "Miss Monster" Curphy
Published on 06.25.20
Read more
---
From the Blog
Customizing Corner: Getting Started Customizing Mythic Legions
If you've thought that you'd like to try your hand at customizing Mythic Legions but you didn't know where to begin, this article is for you! These tips and photos from some of the most well-known Mythic Legions customizers will hopefully give you the information and inspiration you need to get started.
Published on 07.03.20
Read this full article
---
Blast from the Past: Exploring The Seventh Kingdom
Exploring the storyline and concepts behind Four Horsemen Studios' Seventh Kingdom property.
Published on 06.30.20
Read this full article
---
Podcast
Videos
Upcoming Event